All the pictures you see on this gallery are actual pictures from before my accident, at the hospital and 2 years after the accident. Pictures have not been modified or touched up so you can see and witness Gods miracles and power of healing. All you need to do is "Ask and you will be given".
That is what I did.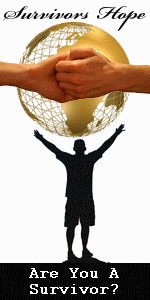 Adult Disclaimer before viewing content on this site you must agree to and be bound by the following Terms and Agreements:
"This site does not contain sexual and explicit material"

I understand that this site may contain shocking medical pictures of a burn survivor with severe burns on his entire body; materials and that I must be at least 18 years of age to view these material.

I am in good health condition to view shocking medical related pictures of a burn patients' burnt body.

I attest that I am at least 18 years of age.

I understand that the following pages does contain movie thriller, descriptions and/or photos that some may find to be shocking and hard to view.

I understand that if I am offended by such material, I have a medical condition that does not allow me to view content like this or if I am under 18 years of age, I have the option not to view such material by going back to the previous page or leaving this site.

Furthermore, I understand that by clicking any link on the following pages I am making the following legal statement:
1. I am over 18 years of age, It is legal for me to view these materials,
2. I want to view a burn survivor's burnt body images and/or potentially shocking pictures and it is legal for me to view in my community, state, nation or province.
3. If I proceed and follow the link below I assume full responsibility for my actions.

Furthermore I understand that neither Family Investments LP, nor any of its affiliates, partners or subcontractors can be held responsible for the actions of any party (parties) accessing this site, or for the results of any such actions. Copyrights of all Website content are retained by the original owners. Some of this website's content is intended exclusively for mature audiences.